Our latest Edinburgh Reads events featured two journalists turned historical novelists: Maggie Ritchie and Sue Lawrence.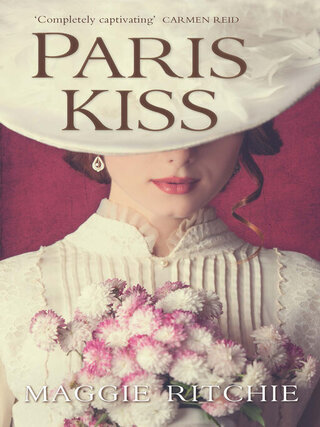 Maggie Ritchie is the author of Paris Kiss, a retelling of the scandalous love affair between the great sculptor Auguste Rodin and his 19-year-old protégée Camille Claudel, seen through the eyes Camille's young English friend Jessie Lipscomb.
Maggie explained how the seed of the idea for the book was sown while on honeymoon in Paris. But it was only ten years later, whilst undertaking a creative writing course at Glasgow University, that the love story that had been, as she put it, 'percolating' finally began to take shape.
As Maggie explored the real life story behind her novel, she came to realise that Rodin had stronger links with Scotland, and especially Glasgow, than she had first realised – links that were mainly down to Alexander Reid (subject of a previous Edinburgh Reads event).
Over the course several atmospheric readings, Maggie brought her characters to life, prompting questions about the research that she did on her characters.
Obviously there is plenty of biographical information on Rodin himself and to a lesser extent Camille but, as Maggie explained, the comparative lack of material on the character she chose to make her narrator, Jessie Lipscomb, was liberating in that it meant she had more freedom to shape the character. So it's through the eyes of a newcomer that we see nineteenth century Paris.
Also, this gave Maggie an exciting a new angle to a story that had been told before, most recently in the film Camille Claudel 1915.
Further readings from Paris Kiss gave us a real feeling for the camaraderie between Camille and Jessie in what was a very macho environment. We also got a flavour of belle époque nightlife during a reading which featured a brilliant payoff line.
Maggie's readings were really superb, and funnily enough in response to a question from a member of the audience she said that she felt she had more in common with an actor than a journalist, in the way as a novelist she had to get inside the mind of a character.
Maggie finished off by talking about two novels she's currently working on: one is about a love affair with cataclysmic consequences a set in post-colonial southern Africa, the other is a return to the art world of the nineteenth century but instead of Paris this time we're in Scotland and China.
Needless to say we would be delighted for Maggie to come back and tell us all about them!
Last Thursday's guest author was former Masterchef Sue Lawrence, whose debut novel 'Fields of Blue Flax' is currently riding high in the Scottish fiction charts.
As well as reading excerpts from the book Sue answered questions from BBC Scotland's Serena Field about how she came to be a writer and the particular challenges of writing her genealogical mystery with a dual narrative structure.
Part of the novel is set in nineteenth century Dundee so Sue also had to think hard about the use of dialect in the novel and talked about the historical research she had to undertake, and some of the quirks that research throws up – for example hymns that we tend to think of as 'traditional' had in fact only just been written.
As usual our Edinburgh Reads audience had come prepared with questions, and Sue answered queries about her favourite authors, how she felt upon finishing the book, whether there will be a follow-up, and which came first: the character or the plot.
Thanks to both authors, our chairs (Maggie's was her husband Mike) and of course our audiences.  Details and booking for upcoming events here.