Choosing eBooks on OverDrive can sometimes be a bit of a drag, we know. All that scrolling through pages of book titles trying to find the ones you want to borrow.
Here's how to speed up the process. While you're browsing the site add everything you think you might want to read at some point to a wish list.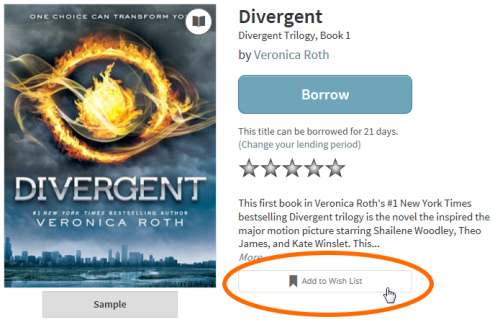 This saves you starting from scratch every time you come back to the site – leaving you more time to read or listen to all those eBooks and audiobooks you've borrowed.